"SMART TS XL is an invaluable tool in my everyday tasks.  To help provide the business with quick and accurate estimates and answers; SMART TS XL is the tool to use.  There are several cases where a question will be asked of IT by the business and as usual it is needed 15 minutes ago.  With the versatility of SMART TS XL I am always able to do a few quick searches and I will instantly have the number of modules, the extent of which these modules use certain datafields, and trace back and flow through information letting me know how certain data flows through our system.  With this information I can quickly give the business an accurate estimate and an answer as to the feasibility of any solution to their issue. "
- Eli
"I use SMART TS XL almost every day as an alternative to using the Natural scan utility to search for various code inside of our Natural source objects. I love the way with one click it generates a list of hyperlinks that takes me directly to the code. Lately I've been searching for duplicate code and it has worked wonderfully!"
- Bill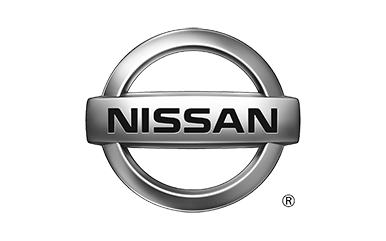 "While we have only had SMART TS XL here for a little while, it has already richly enhanced the way we are able to analyze our code. Searching through natural source has always been a chore. Scanning a natural library for a particular string in the past has taken hours upon hours. SMART TS XL has provided us with a quick and painless solution for this by providing us the ability to scan a natural library in mere seconds! Thus improving productivity and overall analysis of our code. "
- Jay
"The SMART TS XL toolset has saved Pier1 a great deal of both time and money and has proven to be an invaluable asset to the entire Pier1 IT staff. Its ease of use allows all levels of our IT departments to immediately use the tool proficiently with little or no training, for a wide variety of tasks such as impact analysis, LOEs and development research.
We are looking forward to working with IN-COM Data and their future products."
- Andy
"This search took over 3 hours to run and over 8 minutes of CPU time.
I ran the above search using the TSO SEARCH facility against XX.YY.COBOL and XX.YY.COBCOPY libraries.
It took over 10 minutes of JOB TIME and 1:28 minutes of CPUTIME.
I ran the same query in SMART TS XL as stated above, except I didn't limit the query to specific columns. The query came up with the same results, except the search took 0.766 seconds and searched 63,508 documents."
- Jim
"Why we chose SMART TS XL Above Several Other Options;
Very easy to use, ability to track usage, manage users, interface with SMART TS XL Xtensions (services), off-mainframe simple load process, ability to share and reuse queries, accurate results, easy to build and save result sets as artifacts and other required documents in the work flow. Simplifies and significantly reduces the time of the discovery phase of projects. Proven useful in actual production crisis situations - even when the mainframe was "unavailable".
Express Scripts contacted IN-COM Data Systems regarding SMART TS XL while they were in the midst of testing out a competing product. Express Scripts had become frustrated with the inability to use the competing product, because the installation and loading process was still not complete after 11 weeks. At this point Express Scripts asked to try SMART TS XL.
IN-COM installed SMART TS XL and loaded all of Express Scripts' Mainframe source code in less than 8 hours. The next morning 40 Express Scripts staff were trained and ready to use the product.
Shortly thereafter, Express Scripts abandoned the competing product and purchased SMART TS XL. They have since loaded their distributed source code and their trouble ticket system as well.
Today there are over 1200 SMART TS XL users at Express Scripts who rave about their ability to quickly and easily search, review and access accurate cross-reference reports. They are able to gain a comprehensive understanding of all their Mainframe and distributed source code as well as their Remedy trouble ticket system.
BNSF wanted a single Application Mining tool to use for search, review and analysis of all their source code (both Mainframe and Distributed systems).
Since being presented with SMART TS XL, BNSF loaded their entire Mainframe and Distributed source code bases. This includes JAVA, distributed system documentation and others from their MKS system.
BNSF users now have a single point of search and analysis that covers every line of code and related documentation throughout their enterprise, and they are putting it to use daily.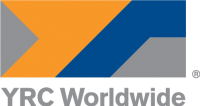 YRCW was initially interested in using SMART TS XL with their Mainframe platform. Soon after purchase, they realized what IN-COM meant when we said, "SMART TS XL supports anything that the human eye can read."
Soon after seeing the fantastic results from working with their Mainframe code, all source code from their AS400 platform was loaded, followed by source code from both UNIX and Windows environments. Eventually even their M204 database contents wound up loaded into the SMART TS XL toolset.
To date, over 400 YRCW users from multiple cities and countries are using SMART TS XL.
Fast and Accurate Impact Analysis
DST Systems
Hear Parker Blackburn, a senior software developer, tell about how DST Systems uses SMART TS XL to get the fastest, most accurate impact analysis across their entire application portfolio.
Searching Mainframe and Distributed Code
Pier 1 Imports
Listen as Stephanie Swan, a senior business analyst, explains how SMART TS XL helped the teams at Pier 1 Imports to accurately search and identify connections across their entire application portfolio.
$10,000,000 Savings in One Year
Citi
Eman Marano, VP of CITI Global Testing, shares the savings CITI realized in less than a year after implementing SMART TS XL for their mainframe searches.
In this animated short video, see how Smarty saves the day and defeats some of IT's greatest challenges! (Para español,
haga clic aqui
)
SMART TS XL is an application discovery and understanding platform. You can instantly search any text-based programming language, database, ERP system or document repository. You can then see relationships between programs and elements on different platforms.
Search and Track Field Movement with COBOL Field Tracker
Save Time and Share with Saved Queries
Analyze and Understand with Complexity Analysis
Predict the Impact of Changes with Robust Impact Analysis
Find Subsystem Based on any Textual Input with Infinity Search
Understand Complex Program Logic with Control Flow
Greater Accuracy in Code Search Using Synonyms
Easily Search and Gain Understanding with Artificial Intelligence