Code Understanding is Crucial
Understanding your code base leads to high-quality programs and fewer costly mistakes. SMART TS XL places the necessary information at your fingertips. No more hunting through multiple code libraries or checking folders on shared drives for project pieces. Quickly analyze legacy code, making it easier for new IT teams to take over legacy application maintenance and modernization projects.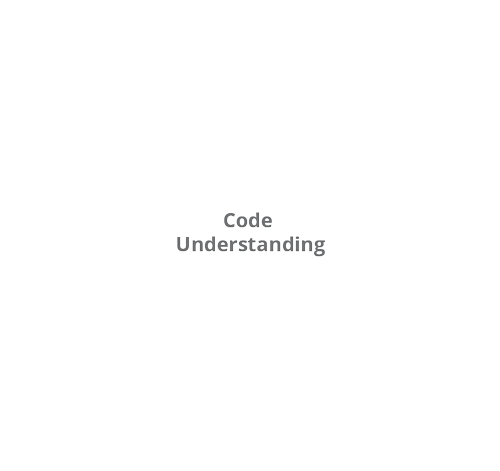 How to Make Code Understanding Easier
SMART TS XL excels in advanced code search and analysis. Search vast and varied data repositories in under a second. IT departments can see connections between different code languages and platforms, like how mainframe COBOL links to distributed Java.
In addition to code search and analysis, SMART TS XL also has IT project scoping tools. These provide an understanding of element intricacy, helping to estimate the magnitude of IT projects.
As part of project scoping, code complexity reports can be generated per programming language, source, data type or custom grouping. These reports help IT managers develop project estimates with metrics detailing the number of lines of code, time to implementation and program complexity. Contact us to learn more.
See where program interactions occur, predict impact of changes and follow connected references.
Estimate project timelines with Program Complexity Reports that give you metrics like cyclomatics, program length, and a suspected number of bugs.
Quickly find error-codes, messages, commands and business logic.
Link trouble tickets and documentation to programs and easily navigate through related items.
Analyze program structure with interactive flowcharts.
Cross-platform analysis support for all languages including legacy languages like COBOL and JCL.
Increase team productivity by saving time and resources previously invested in search and discovery.
Overcome knowledge-loss issues with quick and easy code analysis capability, allowing new developers and teams to quickly understand and analyze legacy applications.
Code Understanding
was last modified:
June 13th, 2017
by